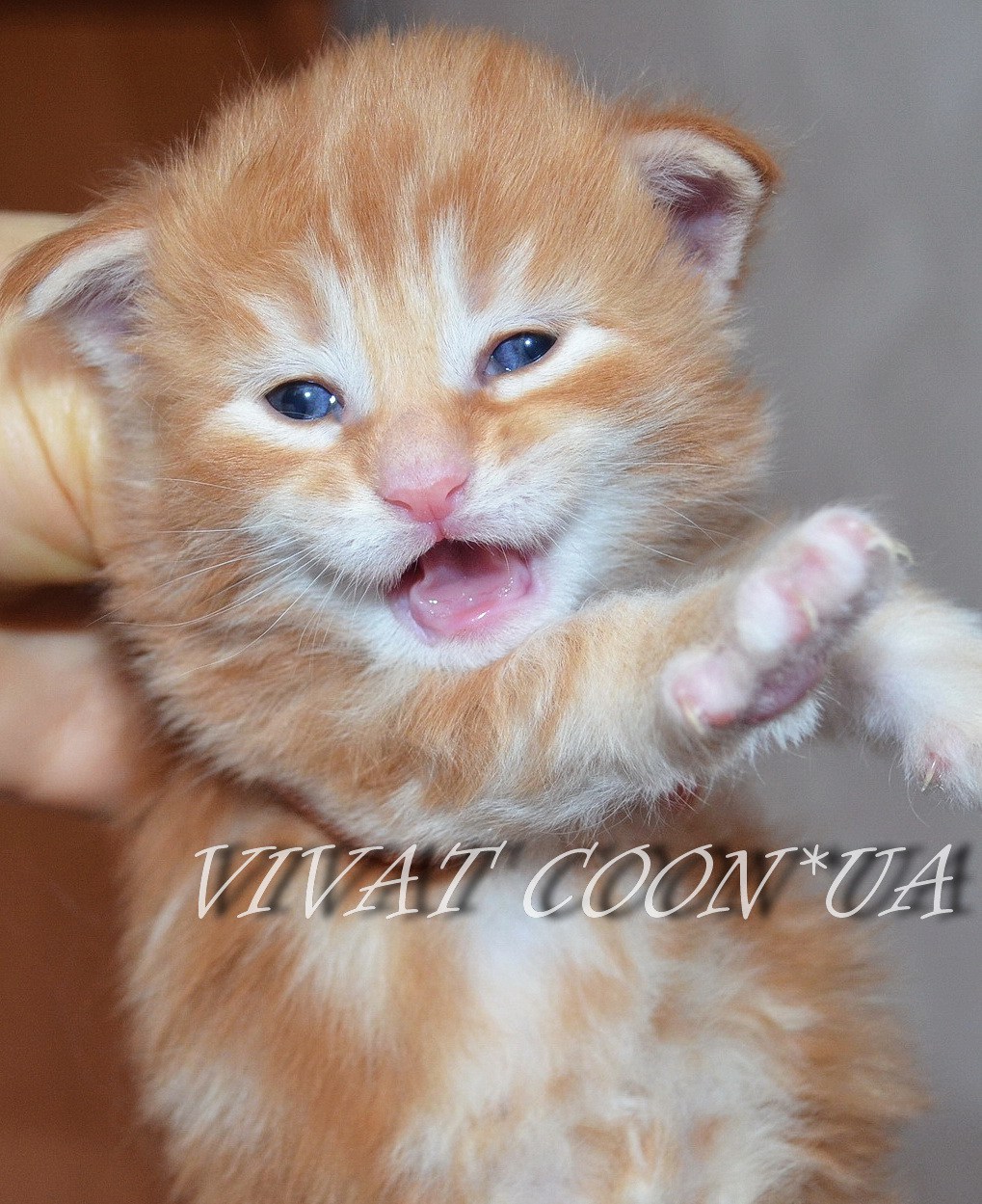 VIVAT COON * UA offers to sell Maine Coon kittens from titled parents
In our kennel, you can buy a Maine Coon kitten in breeding, for an exhibition career, and as a pet. We offer you the real representatives of Maine Coon breed of different colors from titled parents. All kittens of our kennel have excellent pedigree type, strong health, balanced mind, accustomed to the tray and scratching. The real Maine Coons are playful, smart, sociable, funny, fluffy and soft. The cost is individual for each kitten of Maine Coon.
The kitten of Maine Coon of our cattery moves to a new house at the age not earlier than 3 months, with a veterinary passport, in which there is information about vaccination complexes conducted and with a document confirming the origin of the kitten. We with great love and trepidation concern our pets and wish our future graduates caring loving parents. With the new owners, the Contract is signed.
Available - the kitten is looking for a new home
Option - the kitten is interested in, but the pledge is not paid, you can show your interest
Reserved - the pledge is paid for the kitten
Sold - the kitten went to a new home
Stays in the cattery - the kitten stays in the cattery
Option of cattery - Cattery is interested in this kitten